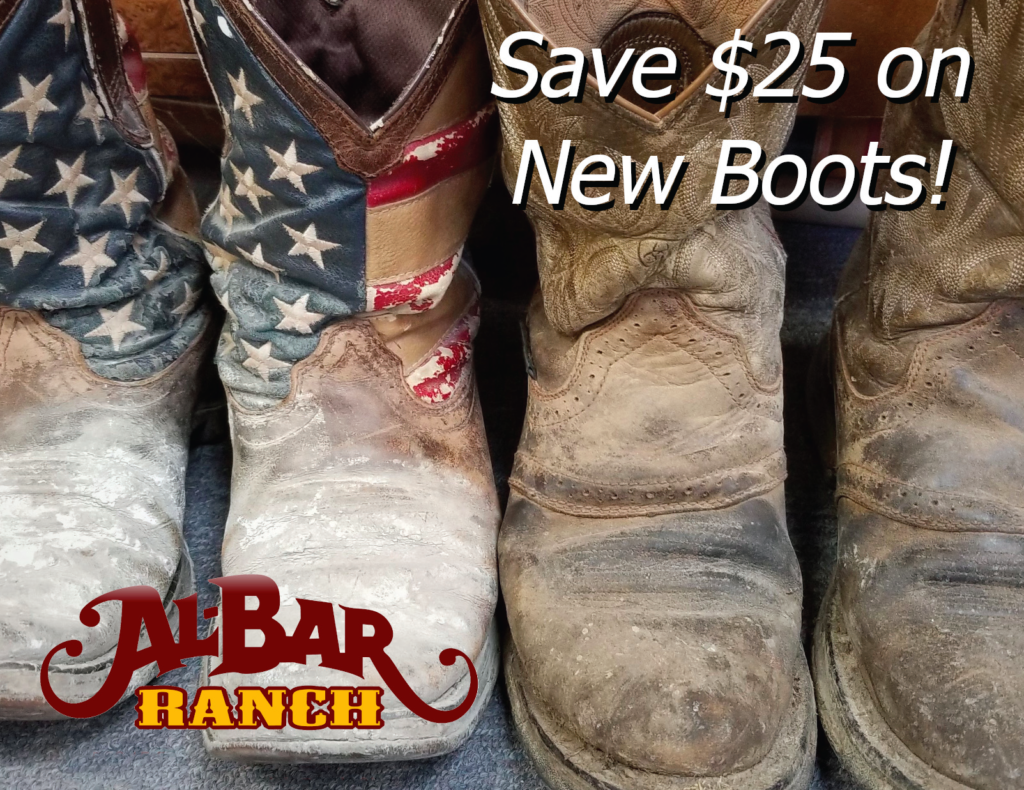 Turn those old, beat-up, no-good boots into money off a new pair! Throughout the month of April, our 2022 Boot Trade-In Sale can earn you up to $25 off a new pair of boots! When you trade in an old pair of boots (no matter the condition) you'll receive $25 off a new pair valued above $125 or $10 off a pair valued below $125.
The condition of your trade-in pair does not matter! The sole can be falling off or non-existent. They can be showing the safety toe or be blown out. Or you may just have a pair that no longer fits and you don't know what to do with them – they all work as a trade-in.
And if you don't have a pair to trade in don't fret. All regular-priced boots are 10% off all month long. Receive 10% off on boot web orders with code: BootSale
Whether you're looking for Men's, Women's, or Kid's boots, English or Western, we have something for the whole family. And we'll help you find the proper fit!
Don't miss this once-a-year opportunity to grab the best-selling styles and new styles! Our shelves are full and more are arriving daily.